Rana Kashif Nadeem has 14 years of Experience in Petroleum and Construction Sectors. He has diversified degrees i.e., MBA with three specializations Marketing, Management, Finance. He holds Law Degree and also have Bar Council and High Court memberships. He is also an ACPA Pakistan along with Associate Membership of Institute of Financial Accountants UK & Membership of the Institute of Public Accountants Australia. He has sound capability to plan and manage assignments due to his versatile qualifications and experience. He has great grip on distribution setup in Energy Sector in Pakistan. He is keen focused on team establishment and implementation of polices within work environment. He always appreciates learning attitudes and creation of positive learning environment with in organization. His game changing vision has proved a strong track record of executing operational discipline with a continual drive for excellence.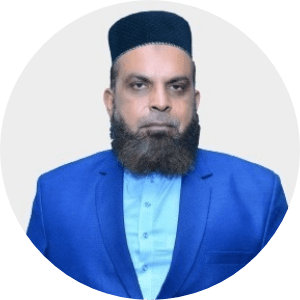 Naveed Ahmed has vast 34 years' experience in Finance and Treasury in oil sector. He is responsible for the overall financial health of an organization. He produces financial reports, direct investment activities, and develop strategies and plans for the long-term financial goals of their organization. Day-to-day, these financial experts analyze investment data, prepare financial documents and business reports, ensure financial transactions adhere to legal regulations, and look for investment opportunities and ways to maximize profits.
Umer javaid Butt holds a BBA(Hons) degree in Marketing. He joined AEPL as the Manager Corporate Sales – Corporate and played an instrumental role in growing and transforming the company. He possesses an extensive 11+ years of experience in various industries, notably the Oil sector, as Sales professional. His proven expertise in negotiations & communication makes him an essential part of the company. In addition, his in-depth oil and gas industry knowledge and understanding of the geopolitical, strategic, and commercial challenges label him a competitive individual. His vision is a major driving force in the company, and he has shown a strong track record of executing operational discipline with a continual drive for excellence.
Senior Manager Accounts/Finance
Mr. Sajid Ali Possessing 13 years of experience of working in diverse Accounts/finance & audit positions with multiple companies including Petroleum sector (Local & MNCs), Retail sector (Local & MNCs), Manufacturing Sector, & Chartered Accountant Firms. He is having extensive and varied exposure of Accounts, Advisory, external audit, internal audit, risk assessment and control evaluation, COSO and COBIT frame works, IFRSs, ISAs, financial planning and reporting. His proactive approach, ability to work under pressure, analytical, technical and team leadership skills resulting quality performances which lead to strengthening relationships with the colleagues.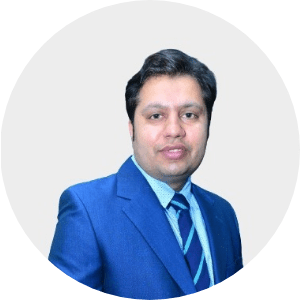 Mohsin Javed holds M.com in Accounts and MBA in Human Resources. He has a comprehensive background in developing and deploying Human resource strategy and with expertise in human resources, workforce planning, organizational development, performance management, onboarding, HRIS, training, talent acquisition, benefits, and employee engagement. Overall, his professional career spans over 11 years during which he worked in different Multinational companies in Pakistan and Saudi Arabia.
Manager Sales & Operation
Mr. Naveed is a detail-oriented and purpose-driven professional having an extensive 9+ years of experience in the oil sector. He is working as a Sales/Operations Manager at AEPL and Flow Petroleum Pvt. Ltd. His Masters degree in Business Studies and exceptional performance record for delivering key business objectives are unrealistic. In addition, he has worked in various organizations in different departments, including Sales Operations, Accounts, Supply chain, and Logistics. Furthermore, he has played an instrumental role in advising client retention and customer relationship management while achieving set targets & objectives. His intelligent understanding of the oil and gas industry, communication & negotiations skills, and project management abilities allow him to help the organization navigate different challenges.
Manager Operations Logistics
Mr. Hammad Manzar joined AEPL in the capacity of Supply Chain & Manager Operations Logistics and an instrumental in the company's growth and transformation. He has worked in a variety of industries, including petroleum, manufacturing, sales, and accounts, for more than 10 years. He is a valuable component of the team because of his demonstrated skill in logistics planning, transportation, delivery operations, and improvement projects. He is particularly concerned with the establishment of work teams and the implementation of policies. He is always grateful for positive learning attitudes and the formation of a great learning environment within the company. His passion to succeed, ability to work under pressure, analytical, technical, and team leadership skills all contribute to increased performance and team relationships.
Omer Shahzad holds a masters in Computer science and having 7+ years' experience in the fields sales and marketing administration and operations. Has extensive experience in operations team and transport handling Joined Aslam Energy Private Limited in 2020 as terminal manager, self-motivated and took serious initiatives to towards enhancements of routine operations effectively managed stock inwards/outwards.