Since 1980, Aslam Energy (Pvt). Limited has grown to be the leading energy supplier in Pakistan with the most comprehensive range of products. Today a staggering 800 homes and businesses throughout Pakistan now rely on AEPL to supply their fuel requirements.
We've Been Serving Since 1980
Aslam Energy (Pvt). Limited is a reflection of an idea to serve customers and let them know how responsive we feel towards them. As part of our commitment to excellence, we always look for ways to gain their true confidence. Our petroleum distribution network supports movement of petroleum products to the greater industry segments. Our marketing network reaches industrial, IPPs, RPPs, commercial sector & customers all over Pakistan. We are basically dealing in two major sectors: Oil & Logistics.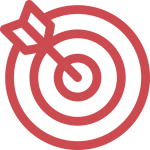 Our Vision
Our aspiration for the future To achieve excellence in our industry as the leader, globally respected, financially sound and positioned to generate future value for AEPL's stakeholders
Our Mission
To develop energy resources safely, profitably and responsibly to maximize value.
Aslam Energy (Pvt). Limited sold far more traditional Liquid & solid fuels, and though we still supply liquid & solid fuels to Dealers and different industries in Pakistan, our range of products has expanded and now covers the whole spectrum of needs Kerosene oil, HSD,LDO,HSFO Local and imported coal.
As our business and range of products has grown, AEPL has also built a reputation for being reliable, friendly and trustworthy.
Whether a domestic or commercial customer, our aim is very simple to provide the very best services and competitive price to our valued customers.
AEPL is proud to be a truly local and established family firm that provides competitive pricing all year round. With local depots across Pakistan, and a large tanker fleet operated by experienced staff, you can be sure of a timely delivery with first-class service combined with competitive pricing and a range of flexible payment terms.
Initially set-up to meet the specific demands of nation-wide, multi-site construction and civil engineering companies; we are now a trusted supplier to business customers working in the following market sectors: