We've Been Serving Since 1980
Aslam Energy is a reflection of an idea to serve customers and let them know how responsive we feel towards them. As part of our commitment to excellence, we always look for ways to gain their true confidence. Our petroleum distribution network supports movement of petroleum products to the greater industry segments. Our marketing network reaches industrial, IPPs, RPPs, commercial sector & customers all over Pakistan. We are basically dealing in two major sectors: Oil & Logistics.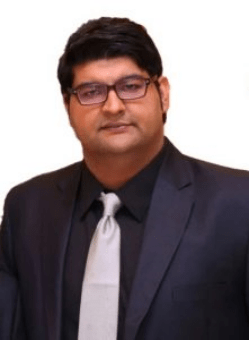 He has been working in the oil sector for the past 15 years and his leadership skills have been invaluable to Flow Petroleum's growth. Like Waris, he has been serving as the director of Aslam Oil Traders and Aslam Energy. Leading these companies, which have been operational for years now, has provided him with a particular skill set that helps Flow to navigate complex challenges. A patriotic individual, Arif believes in the potential of Pakistan's oil sector and seeks to contribute to its growth
He is an engineer who studied communication systems engineering at the National University of Sciences and Technology (NUST). He has extensive experience in the oil industry and has been working in the sector for the last 14 years. He is known for his leadership skills and has been simultaneously spearheading 3 different companies as their CEO and director: Aslam Oil Traders (established in 2010), Aslam Energy (established in 2017) and Flow Petroleum (established in 2017). Waris particularly enjoys working in teams and has the natural ability to build relationships with and facilitate cooperation among diverse individua
He brings his outstanding project management skills to the table. In his career, he has spearheaded several projects to their successful completion. A clear strategy, a practical time-line for project delivery and an effective leadership to organize all the associates towards a common goal are just some of the ingredients that he feels go into the successful implementation of the project. He believes that with passion and commitment.